Hardanger Bestikk has over time created quality cutlery to make the atmosphere during small and large dining occasions very special. With a variety of complete cutlery sets, you get a design that suits your personal style.
Long Lasting Gifts
Either you are about to get married or if you are attending a wedding as a guest this summer, get the propper inspiration from us on why cutlery is a great idea to give and receive.
Get gift ideas here »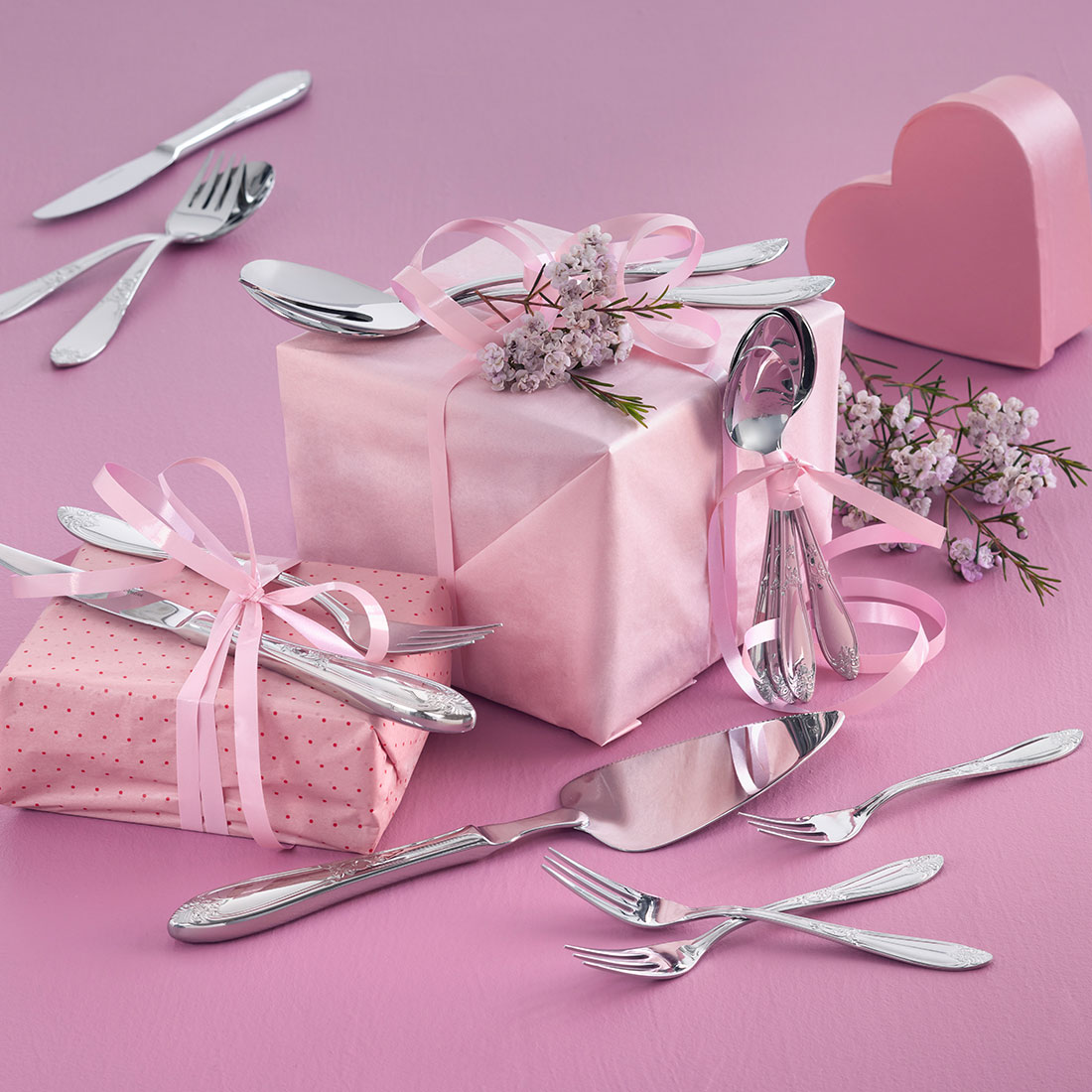 Oda Cutlery Set
Ergonomic and well-balanced cutlery developed for optimal grip. The cutlery set comes in a pleasant storage box that contains cutlery for 6 people, respectively knives, forks, tablespoons and teaspoons. The cutlery has a matt satin finish.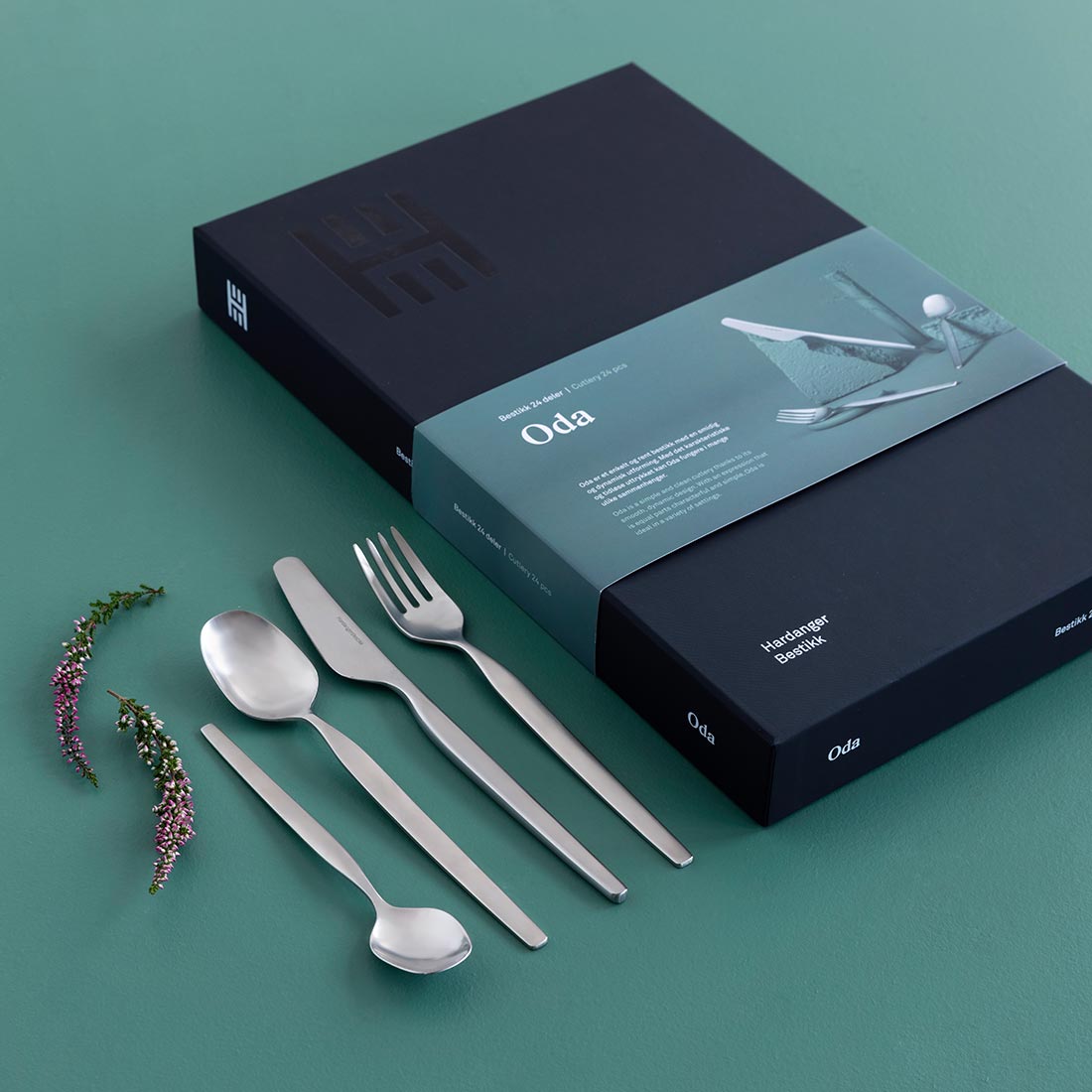 News!
Now we are launching a cutlery bag for dessert cutlery – a smart and space-saving storage for your teaspoons, dessert spoons and cake forks. Maybe you have special dessert parts that only come out on big occasions? Save space in the drawer with our new product, you too!
Buy here