Oda
Oda cutlery has a solid, distinct, but at the same time soft shape. The design is well balanced that is narrower in the middle. The cutlery is user-friendly as fingerprints and scratch marks will be less visible from the satin polished finish that also gives an extra elegant feeling. Oda is suitable for all occasions, and is a timeless design that will be with you through many experiences in the future.
MADE BY PER FINNE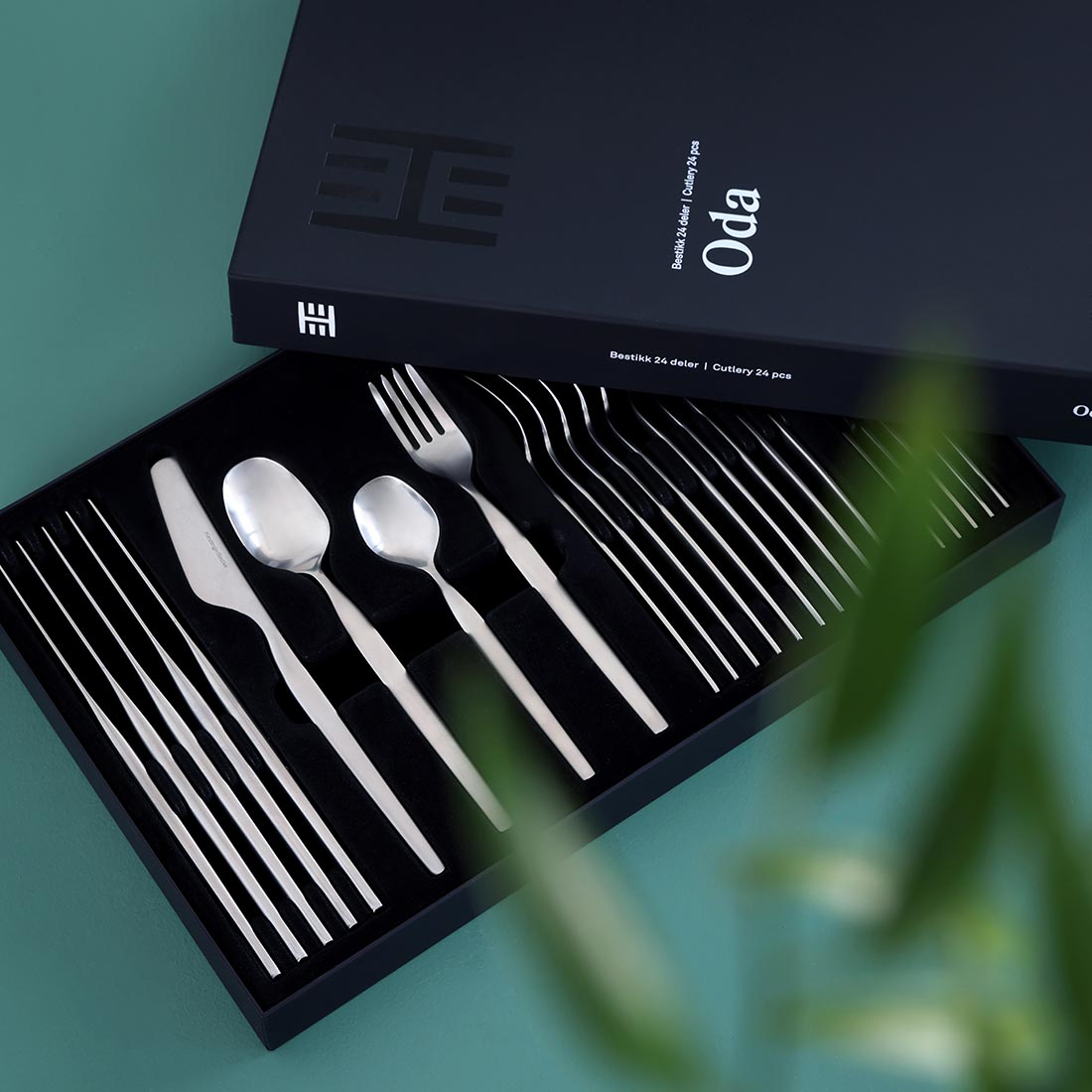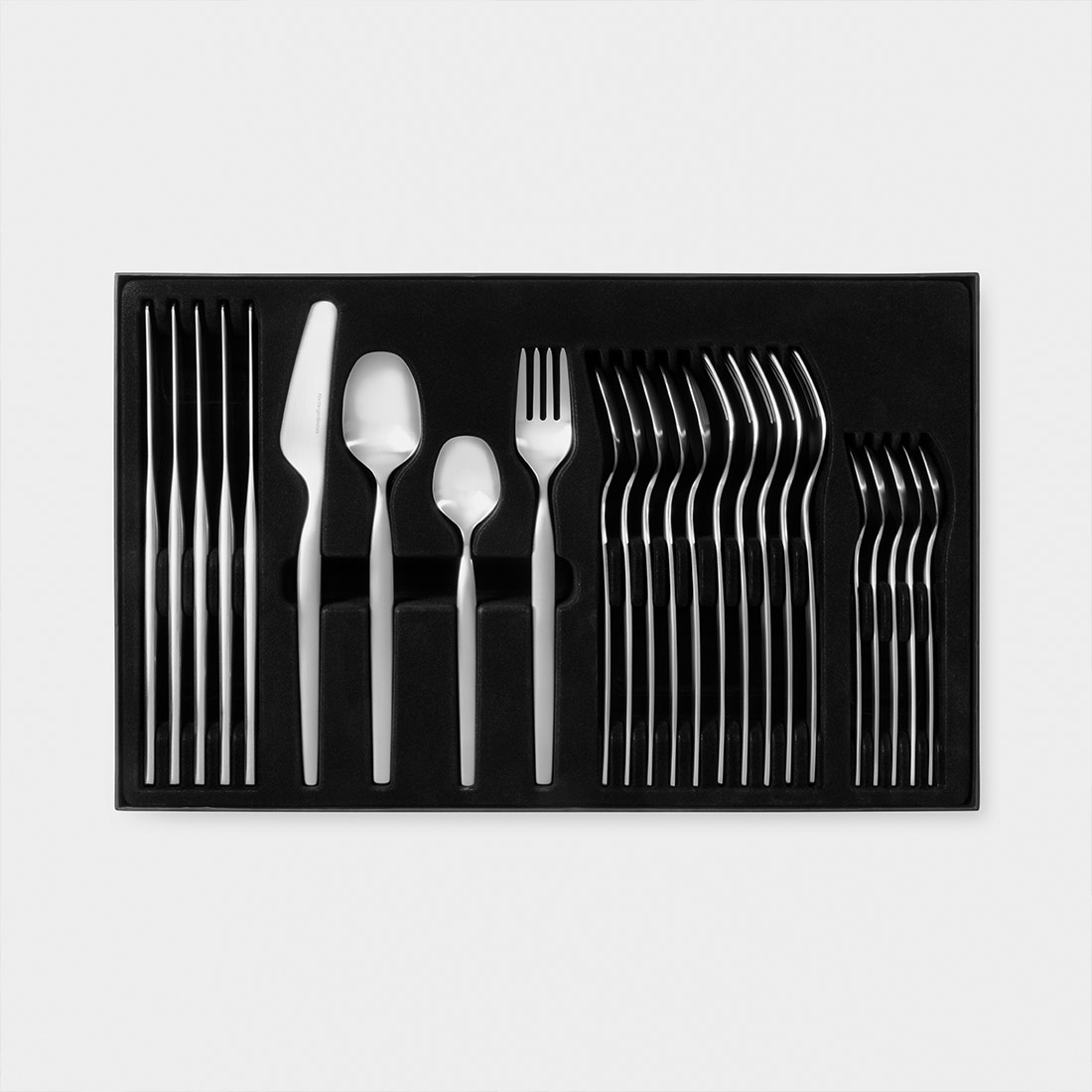 Oda Cutlery set
Ergonomic and well-balanced cutlery developed for optimal grip. The cutlery set comes in a pleasant storage box that contains cutlery for 6 people, respectively knives, forks, tablespoons and teaspoons. The cutlery has a matt satin finish
Buy here
Recommended & Related Products
Products that others have ordered along with our Oda-design.