Nina
Designed by Odd Leikvoll in 1998. Nina is inspired by the rococo style of the late baroque period of the mid-1700s. The characteristics of Nina are a combination of ornamental and theatrical style, embellished with floral details and asymmetrical and curvy lines. As Rococo features were intended to impress at first sight, Nina is influenced by all elements that make it admirable. In Norway, rococo was expressed in rose paintings, a style synonymous with the Hardanger region. Nina has been one of Hardanger Bestikk's bestselling designs.
MADE BY ODD LEIKVOLL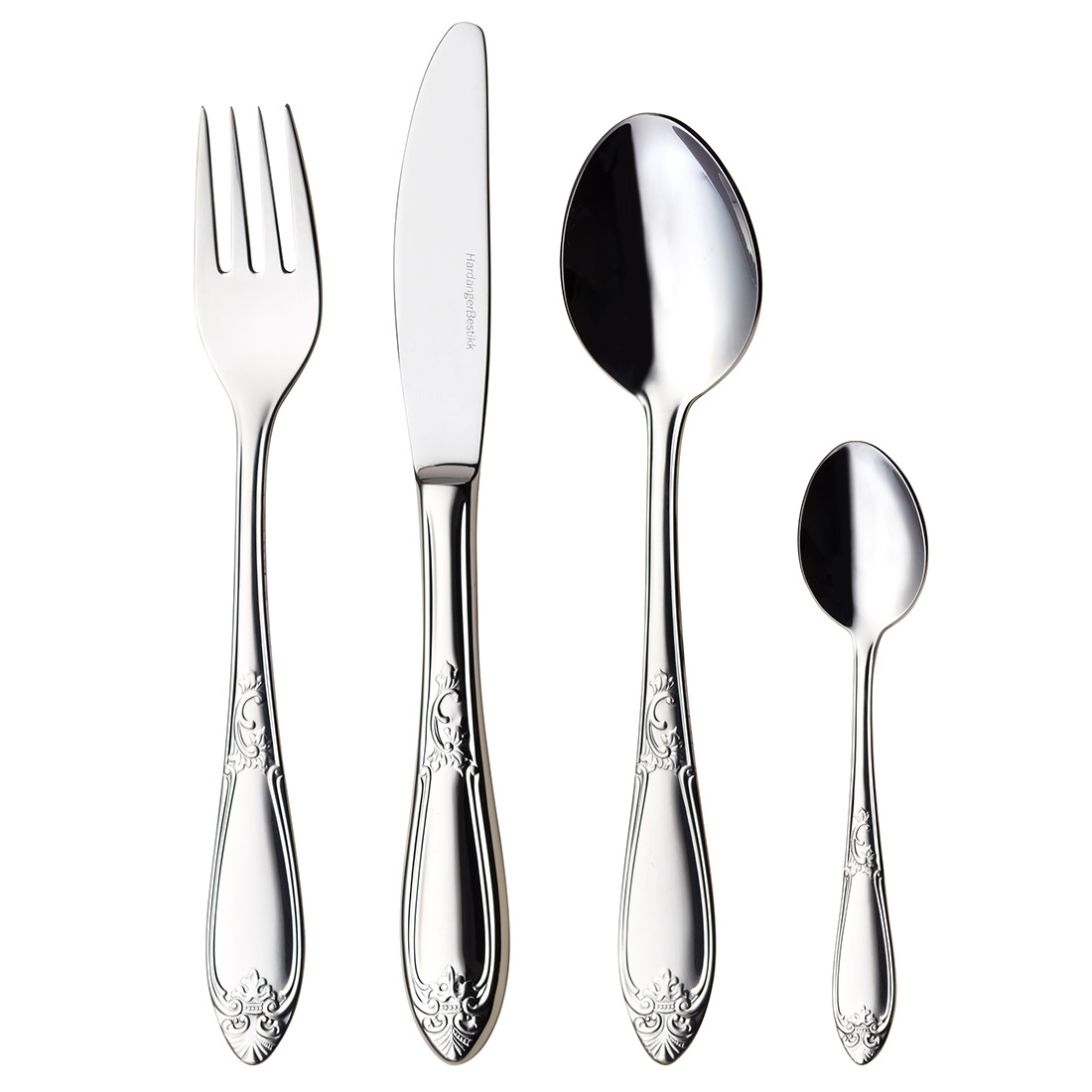 Recommended & Related Products
Products that others have ordered along with our Nina design.