Nora
Nora was designed by Odd Leikvoll, launched in 2001. Nora was designed combining different production techniques, resulting in an individual model. The handle surface is pressure blown with glass particles, creating a pleasantly soft surface. Nora's curved lines and tactile qualities makes it a friendly cutlery, well suited to family dining.
MADE BY ODD LEIKVOLL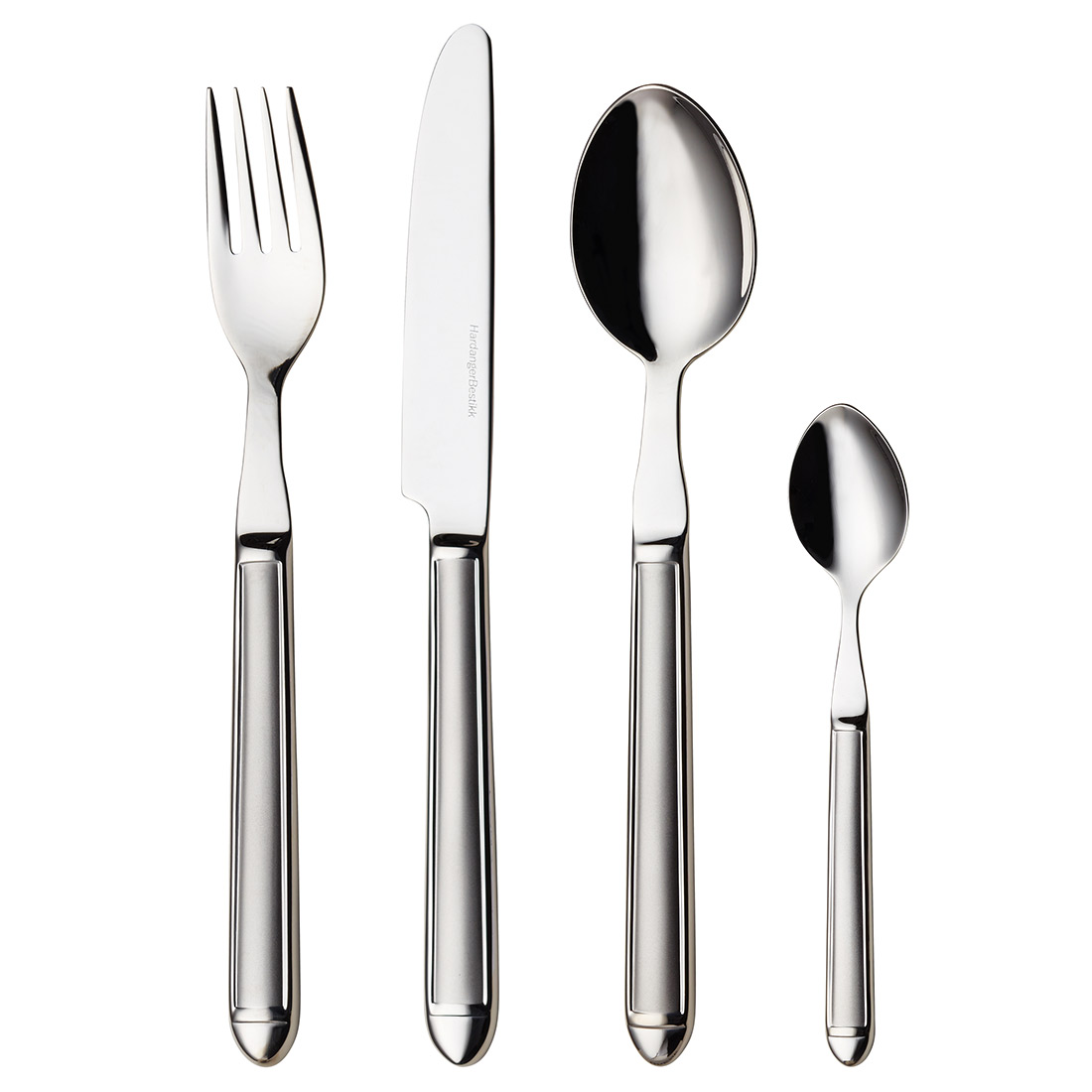 Recommended & Related Products
Products that others have ordered along with our Nora design.