Followed his love to Hardanger
At the end of the 1950s', 26 year old Odd Leikvold follows his heart and moves from Bergen to the small town of Kinsarvik, at the very heart of Hardangerfjorden. Driven by entrepreneurial ambition, a chest filled with a bubbly crush and with cutlery tools in the bag, this marks the beginning of the adventure Hardanger Bestikk.
It wasn't by chance that the Romantic painters favored Hardangerfjorden as a motif. With its dramatic valleys, gargantuan waterfalls, the majestic Trolltunga and white coated mountain tops reflecting in the fjord, its few who would argue that Hardangerfjorden is the greatest natural beauty Norway has to offer.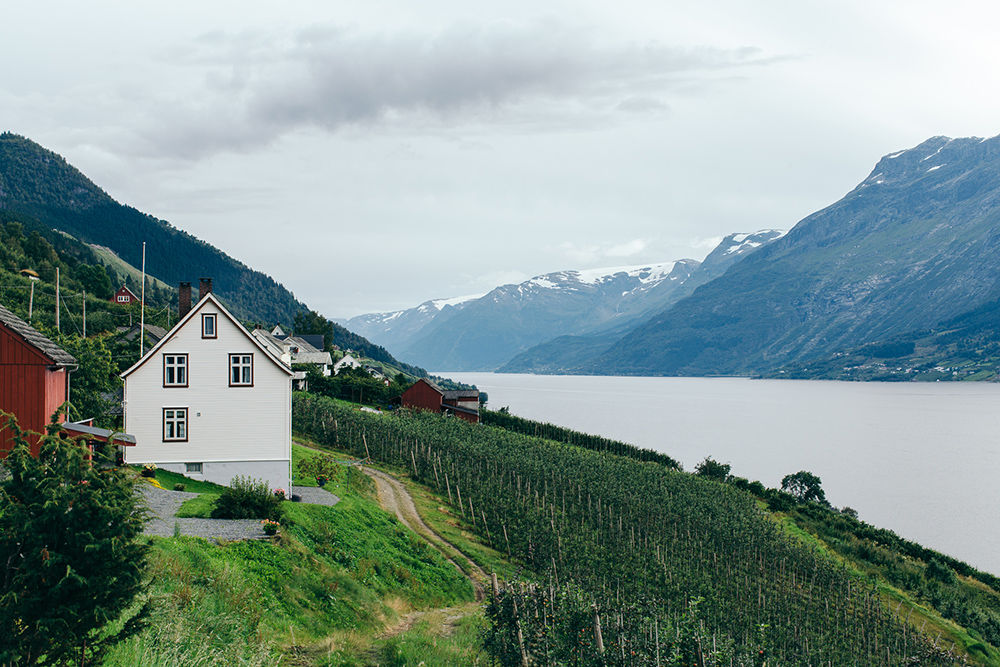 This, however, was not Odd Leikvold's motivation when he first moved here at the end of the 50s'. When the silverware fabric he worked at in Bergen went bankrupt, he bought the factory's manufacturing tools and followed his crush—hairdresser apprentice Kirsten—to her home town in Hardanger. Here, in a lent barn in the small town of Kinsarvik, Odd started making spoons in silver and silver plate.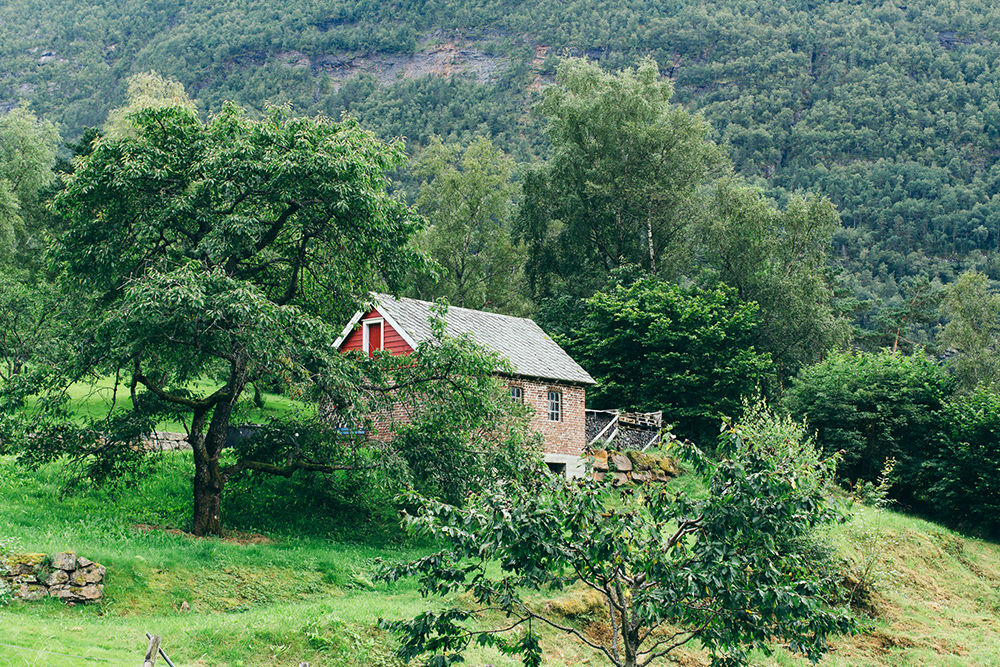 He was a typical blue collar worker in Bergen. He had very little experience in making cutlery, but still he did everything by himself, both design and manufacturing.
Odd had a knack for the laborious craft, and after a few years, the small company expands with a few employees. But it wasn't until he 70s', when they secured a proper manufacturing space, that the production of the modern, robust steel cutlery, would see the light of day.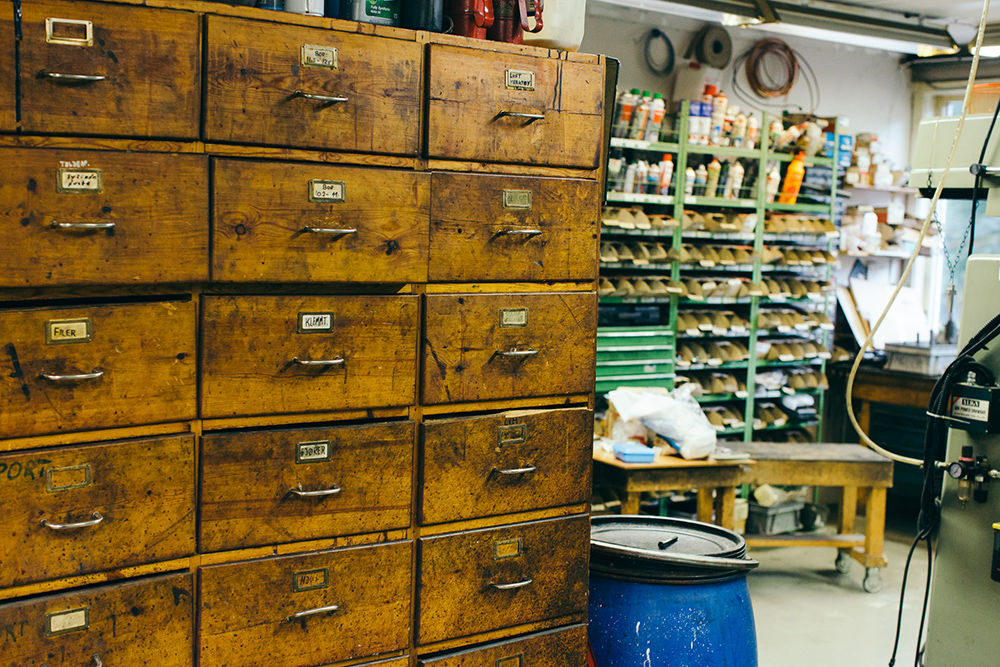 Before he expanded, dad's plan was to import cutlery for re-distribution. But he liked making cutlery so much that he decided to invest in a bigger production instead. We are very happy about that today, of course.
Since then, Hardanger Bestikk has grown in line with the family — what used to be a humble, tactile production, has now become a bigger family business. And to the Leikvold's, the quest in search of the best cutlery is not only a passion, it has become a lifestyle.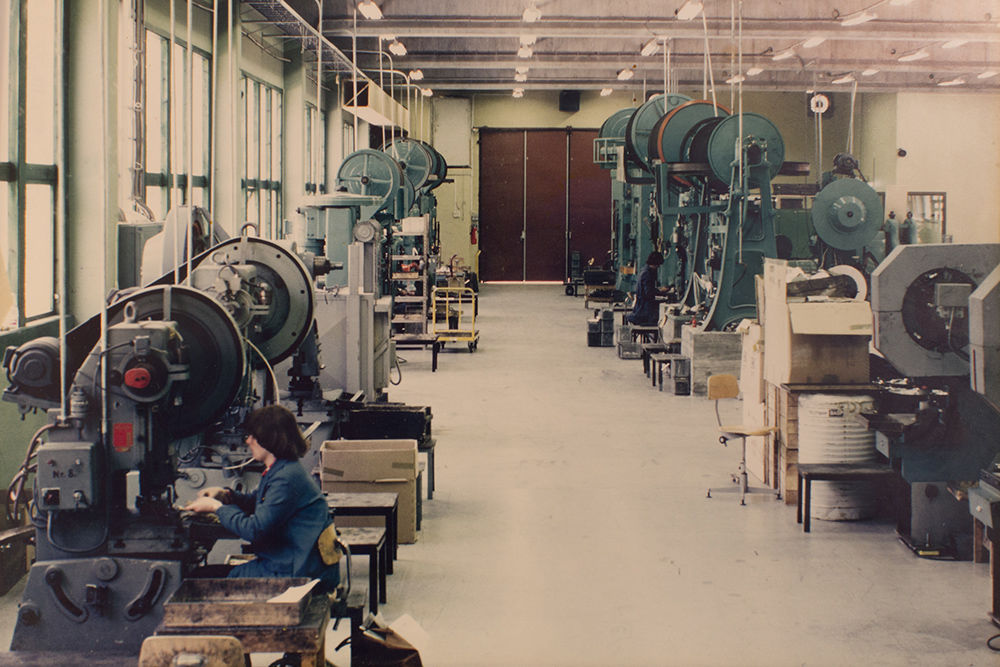 We love what we do. After all, it's part of our everyday life as a family. We talk cutlery at any hour of the day. And all our series are named after the girls in the family. It's important to us to show that we're a family and where we come from, Kinsarvik is heaven on earth!
Hardanger Bestikk's unique qualities are characterized by pride, tradition and their ability to maintain a thorough and tactile craft — a dedication to quality that ultimately allows them to set a lifetime-guarantee to all their products. A good set of cutlery is not only an important part of our culture, an essential element when family and friends gather around the dining table, it's also something passed down through generations. This everyday-essential aspect, triggers Hardanger Bestikk's main designer, Per Finne.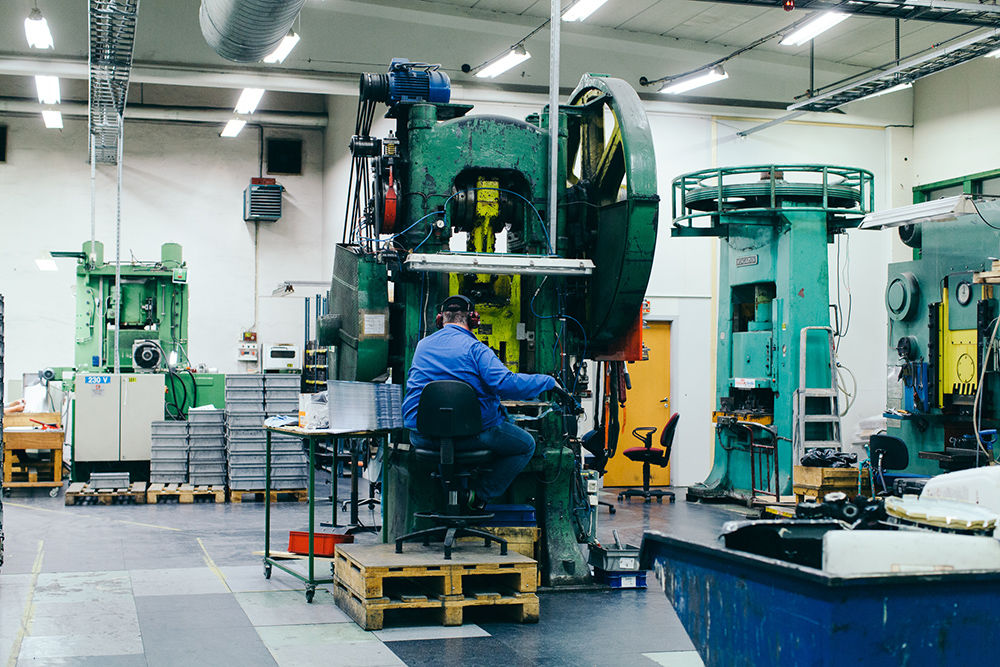 I think every industrial designer would like to design cutlery. It's very exciting designing a product where every device has a different function, but at the same time are aesthetically familiar. It's very rewarding to both maintain and modernize such craftsmanship.
Although modern manufacturing tools allows a bigger and more effective production, each design still goes through a thorough, tactile process. Impressions and shapes from nature inspire Per before new ideas are filtered out on the sketchpad. Handmade models are being made, refurbished, weighed, twisted and turned before the final design goes to production. And even though custom made tools ensures the quantity, the last touch is still done by hand, ensuring that the distinctive and personal quality of Hardanger Bestikk can continue to be passed down from generation to generation.