Characterised by the surroundings, formed by handcraft traditions
Hardanger – where the adventure began
West in Norway, where massive mountain sides dives into reflective fjords; where the smell of apples, plums and sweet cherry are carried through green valleys by unmistakable mountain air; where the mighty Trolltunga thrones the valley, appearing almost like a construction; that's where you'll find Hardangerfjorden. Like an imaginary scenery — Norway at its most breathtaking.
It's hard not to get all romantic when entering Hardangerfjorden. That it was this valley, this fjord and these mountains that surrounded Odd Leikvold's humble cutlery production at the end of the 50s', gives the story of Hardanger Bestikk a fairy-tale like quality that's hard to ignore. But even though a lot has happened since Odd made cutlery by hand, the closeness to the dramatic surroundings stays unchanged; still functioning as a vital source of inspiration. This reflects not only on their lifestyle, but also on how the family runs Hardanger Bestikk today. And when the salmon swims upstream, and the reindeer hunt is about to begin, few Kinsarvik residents manages to stay indoors.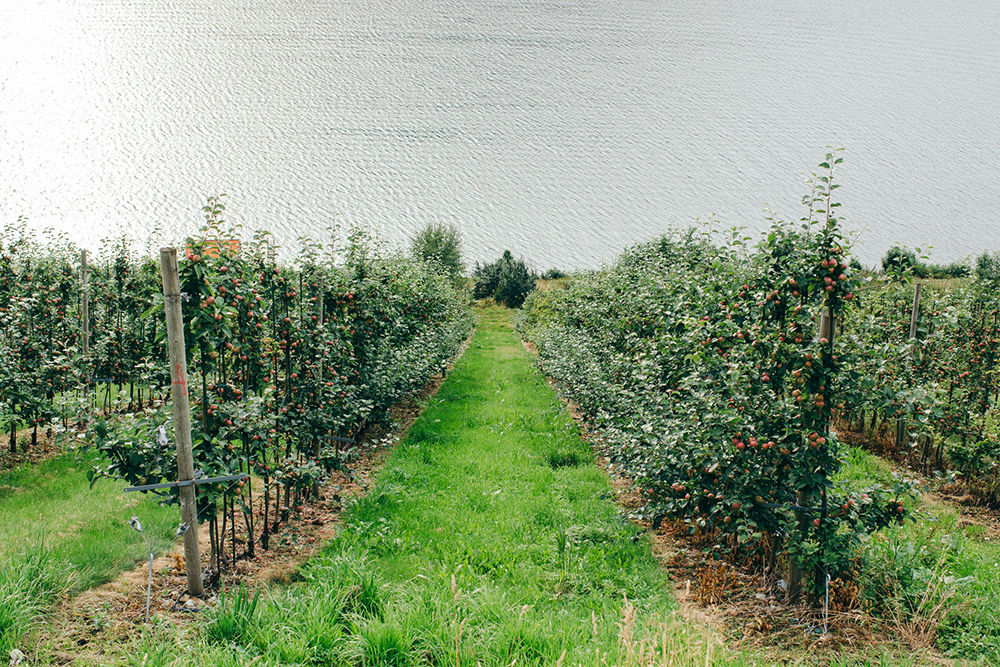 In addition to maintaining hunting traditions, the small towns of Hardanger are still characterized by the old and traditional. Narrow streets with dense wooden houses, red barns and several kilometers of fruit trees stand strong and unwavering in steep and vigorous terrain. The old building traditions in the tough environment, tells of stubborn and solution-oriented people demanding their place with nature. Centuries later, it's still a characteristic that defines the people who live here, from farmers to cutlery makers.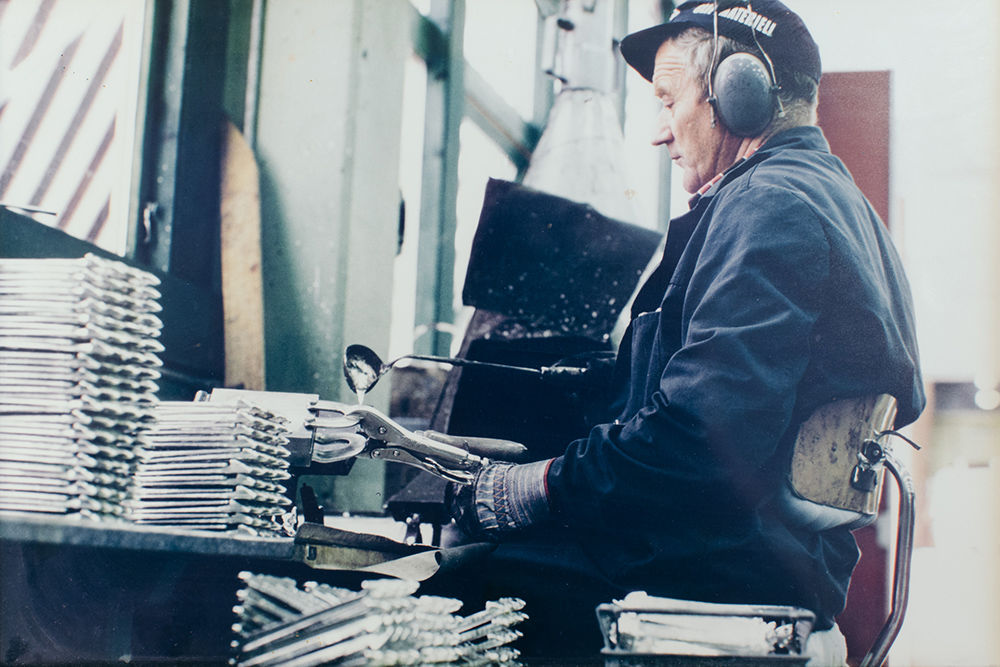 Today, the quest in search of the best cutlery through self-taught processes, have given Hardanger Bestikk a unique knack for the rare craft. And even though closeness to nature is an essential part of the cutlery maker's life, it's still characterized by a shared pride and dedication to their work, as the largest cutlery manufacturer in the Nordic region.
Hunting and fishing is an important part of life here in Hardanger. When the barren fields of the mountains call and people starts sniffing up the mountain sides, there is no point in having them at work. Running a family business allows us to be adaptive like that, which is partly the beauty of it.