Kristin – nothing is impossible
Demanding design
Founder Odd Leikvoll did not like to be told that something was impossible. Those who knew him knew him as the optimist. It was an established truth that it was not possible to make holes in the shaft of steel cutlery. Such statements made him want to disprove, and that was exactly what he did with the cutlery series Kristin.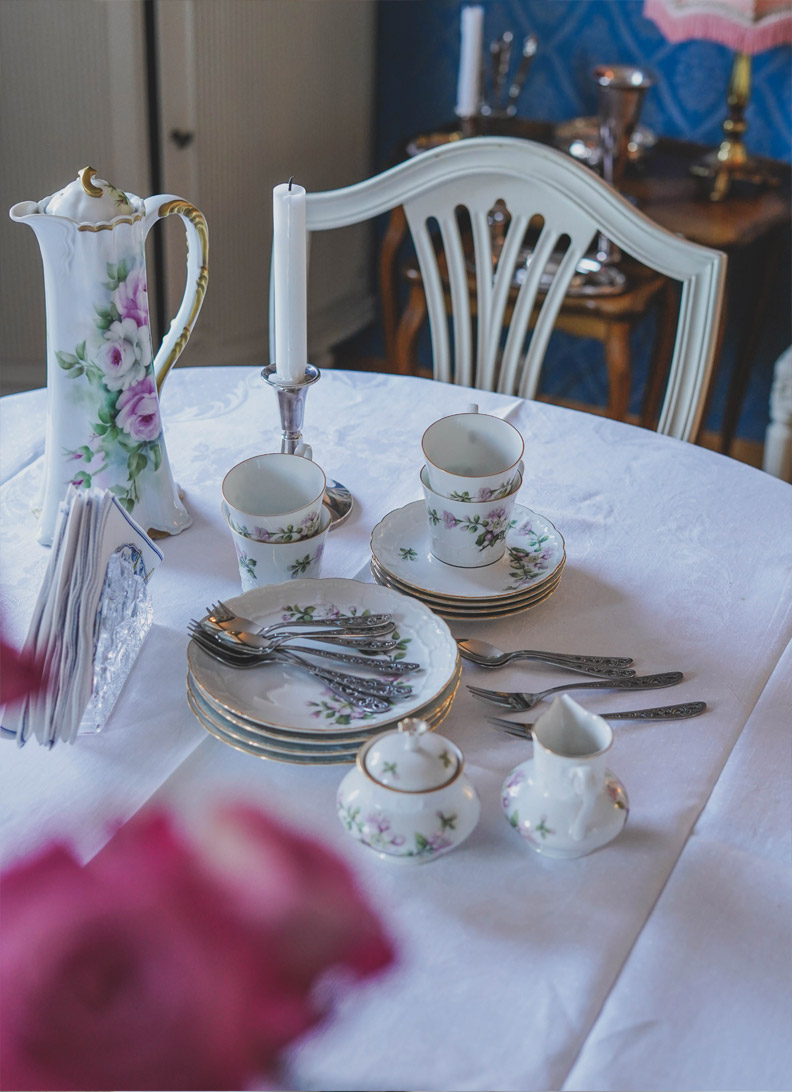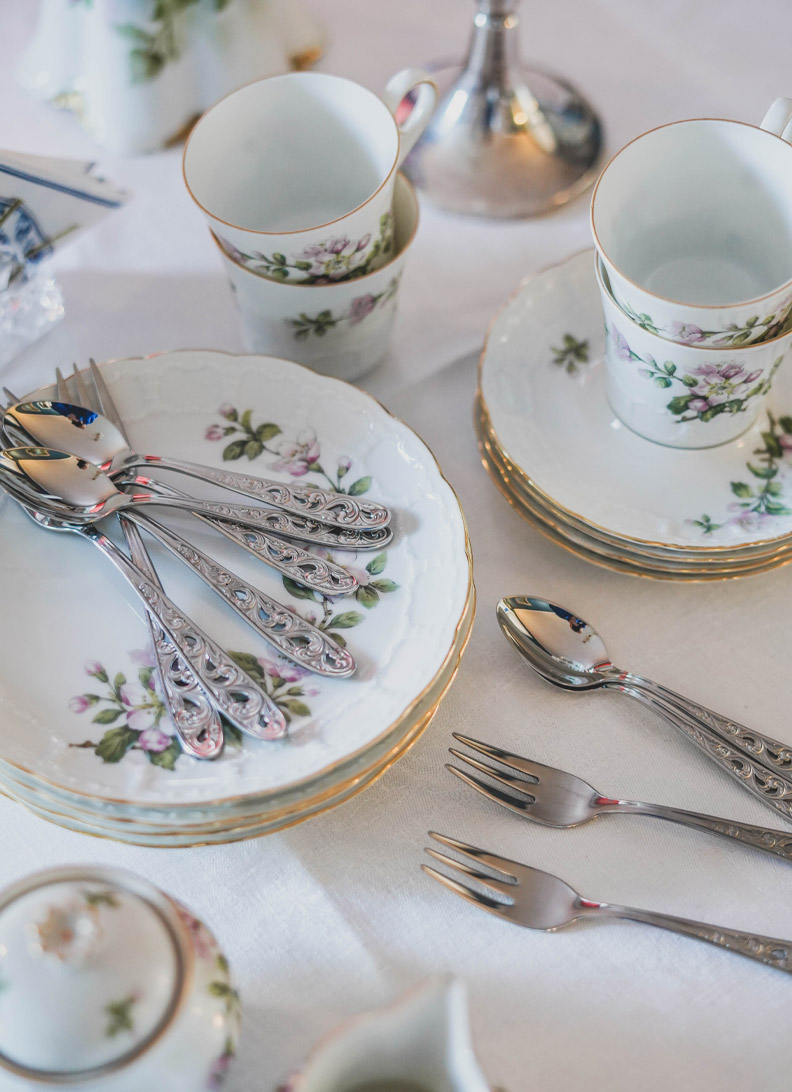 Source of inspiration
"Kristin" is inspired by woodcarving. When woodcarving, special tools are used such as woodcarving knives to design various objects. Wood carving is a craft with roots over a thousand years ago in cultural-historical ornaments in the area around the Hardangerfjord.
The Kristin design is also inspired by silver cutlery. Silver cutlery was a great tradition in Norway and traditionally objects in silver were things that remained valuable and could serve as security. This was before it was common to have money in the bank. The silver items served as a security and could be sold if you ran out of money.
When dishwashers became commonplace, we at the Hardanger brand wanted to make steel cutlery that preserved silver cutlery's traditional design and appearance. We also wanted to create designs that Norwegians would have on the gift table together with the more traditional items.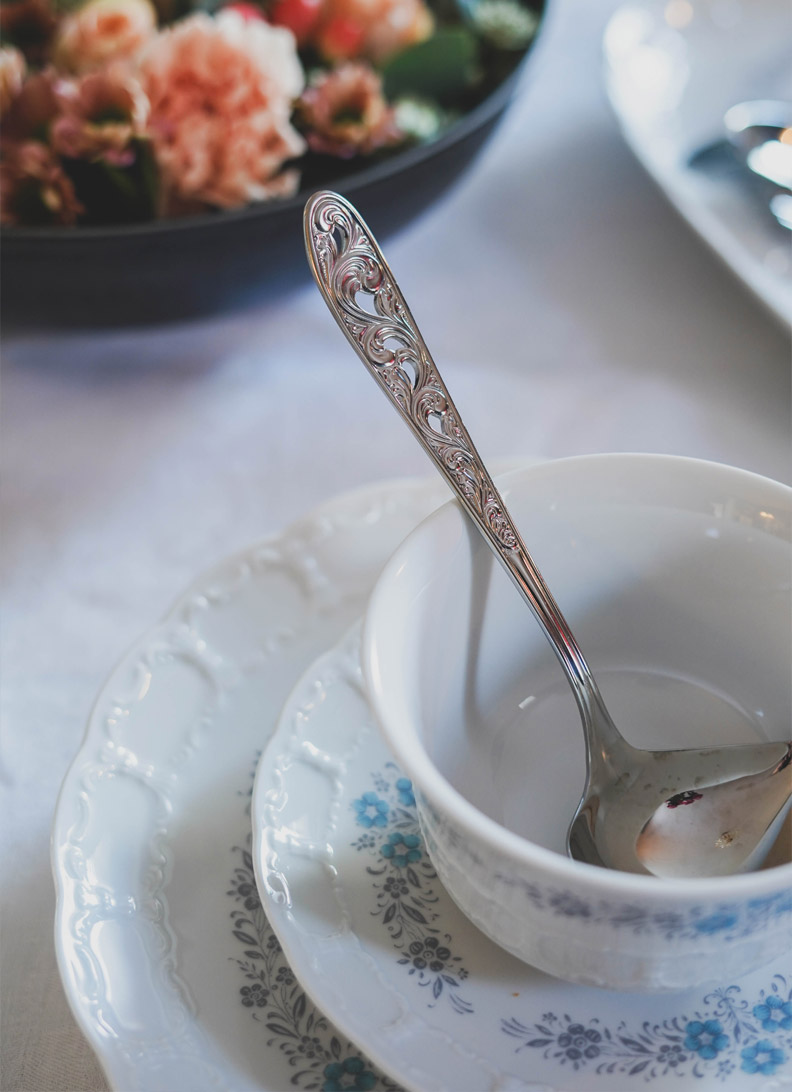 Trying and failing
After the design was launched in 1994, entrepreneur Odd did not find the peace he thought he would get. He did not quite have the good feeling he had thought he would have when he finally managed to make openwork cutlery. Something kept him awake at night.
The first product that was lauched in the Kristin design was a cake server. This cake server had only two holes in the shaft, and Odd meant it was not enough – it was not so dominant that he wanted. When this revolutionary production technique was finally developed, he wanted to make the most of it. This meant that we did something we have not done before or since – namely redo a design that was finished and launched.
The production method
Making holes in the shaft of steel has its linings. We spent a long time making the right tools that could be used to make openwork steel. The reason why the process is so demanding is that there are very small holes. The diameter of the hole is almost equal to the width of the shaft, which means that you always work on the border with what is possible when the design is to be pushed forward.
There was a lot of back and forth, trial and error. The first tools cut out all the holes in the same process, but then the tool was quickly destroyed. Finally, a method was developed that produced an acceptable number of parts per tool. The method consists of two operations; first three holes are made, and then two. There is still more maintenance on the tools used for the Kristin design than other designs.
Family name
Like many other designs, the Kristin serie is also named after a granddaughter of founder Odd Leikvoll. We talked to his granddaughter Kristin about her thoughts on design.
What does it mean to you that you have a cutlery design named after you?
I am so proud that there is a design named after me. I am prud to think that many have it in their cutlery drawer, and that I have my name on a product that many bring out in everyday life and for special occasions.
What do you remember best from your upbringing with the best Odd?
What I remember best is how good and safe it was to sit on his lap when I was little. As I got older, I remember all the good conversations we had. I remember thinking he was the wisest and kindest in the world.
What do you think about the design itself?
I think the design is beautiful! Feels extra lucky since it is inspired by Norwegian woodcarving. I feel extra joy that it is a traditional cutlery that my grandfather has designed.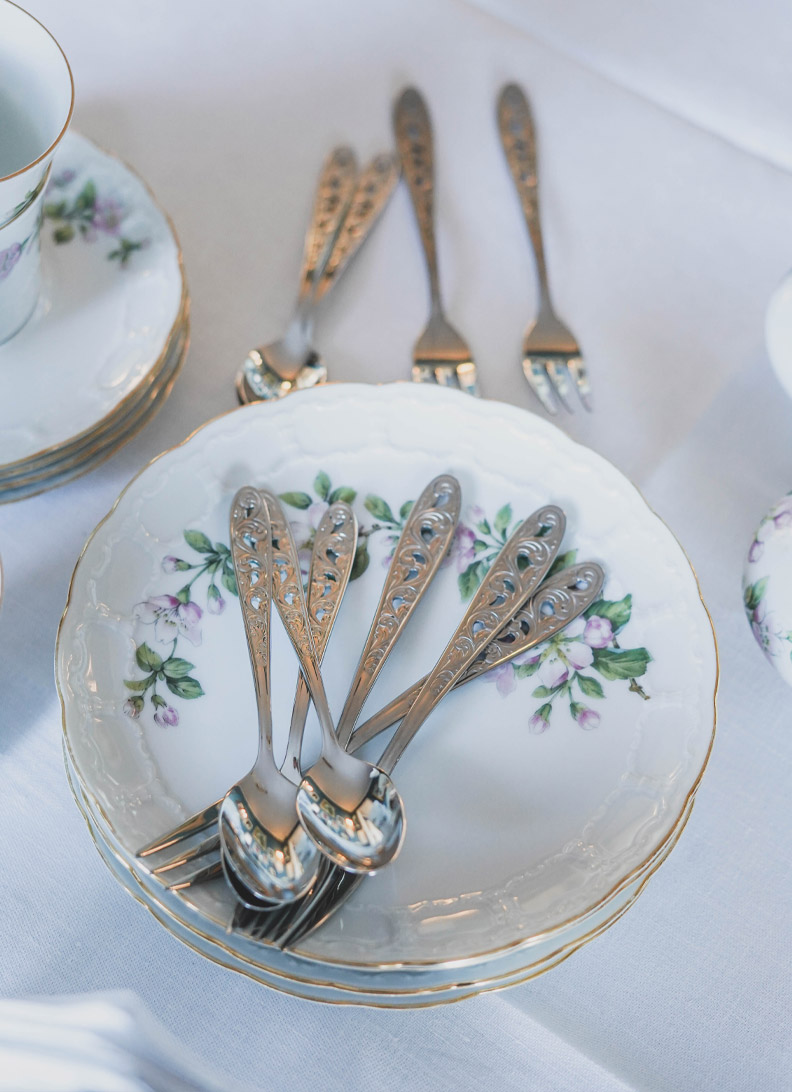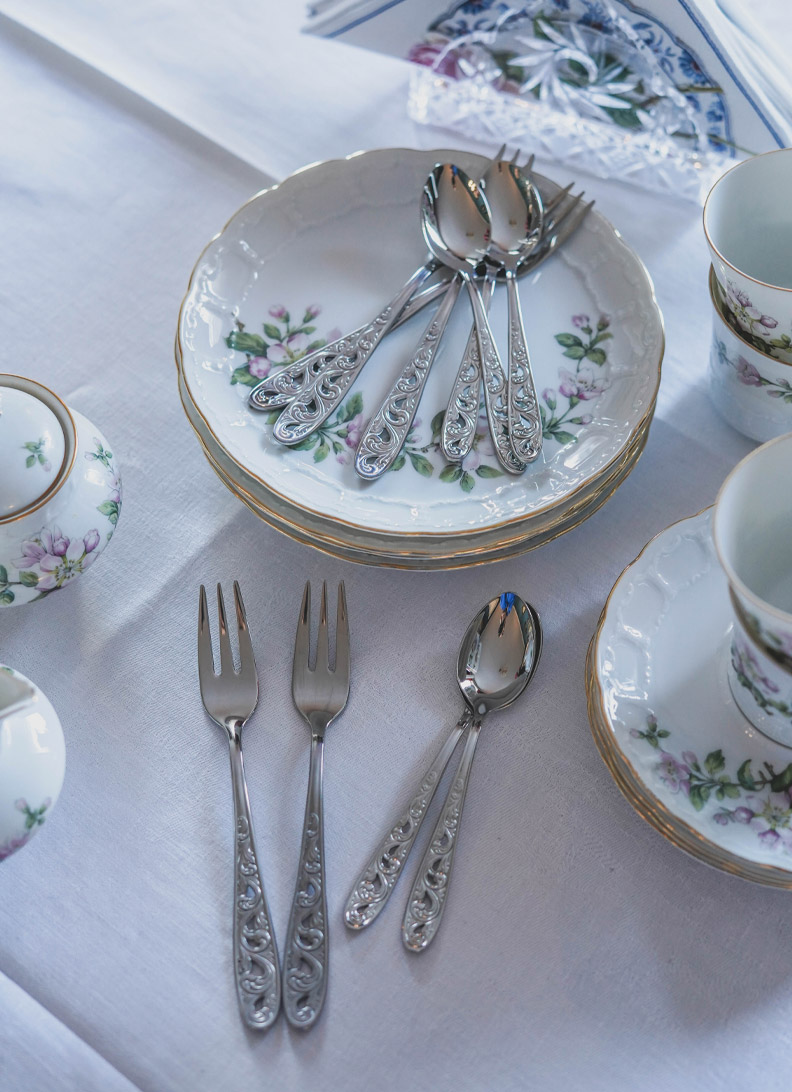 Maintenance of cutlery
All our cutlery series contain 18% chromium and 10% nickel, which is stainless steel. The quality of the cutlery is very durable, which means that it can be used for all occasions. The Kristin series can be washed in a dishwasher. It is recommended to rinse it well beforehand to avoid stains. You can read more about maintenance of cutlery here.
Cutlery parts in the Kristin serie
Kristin has a wide selection of cutlery parts where you can easily supplement as you wish. In the Kristin design you get cutlery set, serving set, salad set, cake server and supplement parts.
See everything in the Kristin design
Kristin – nothing is impossible