Cutlery bags - smart storage for your cutlery
News!
Now we are launching a cutlery bag for dessert cutlery – smart, space-saving storage for your teaspoons, dessert spoons and cake forks. Maybe you have special dessert parts that only come out on big occasions? Save space in the drawer with our new product, you too!
Buy here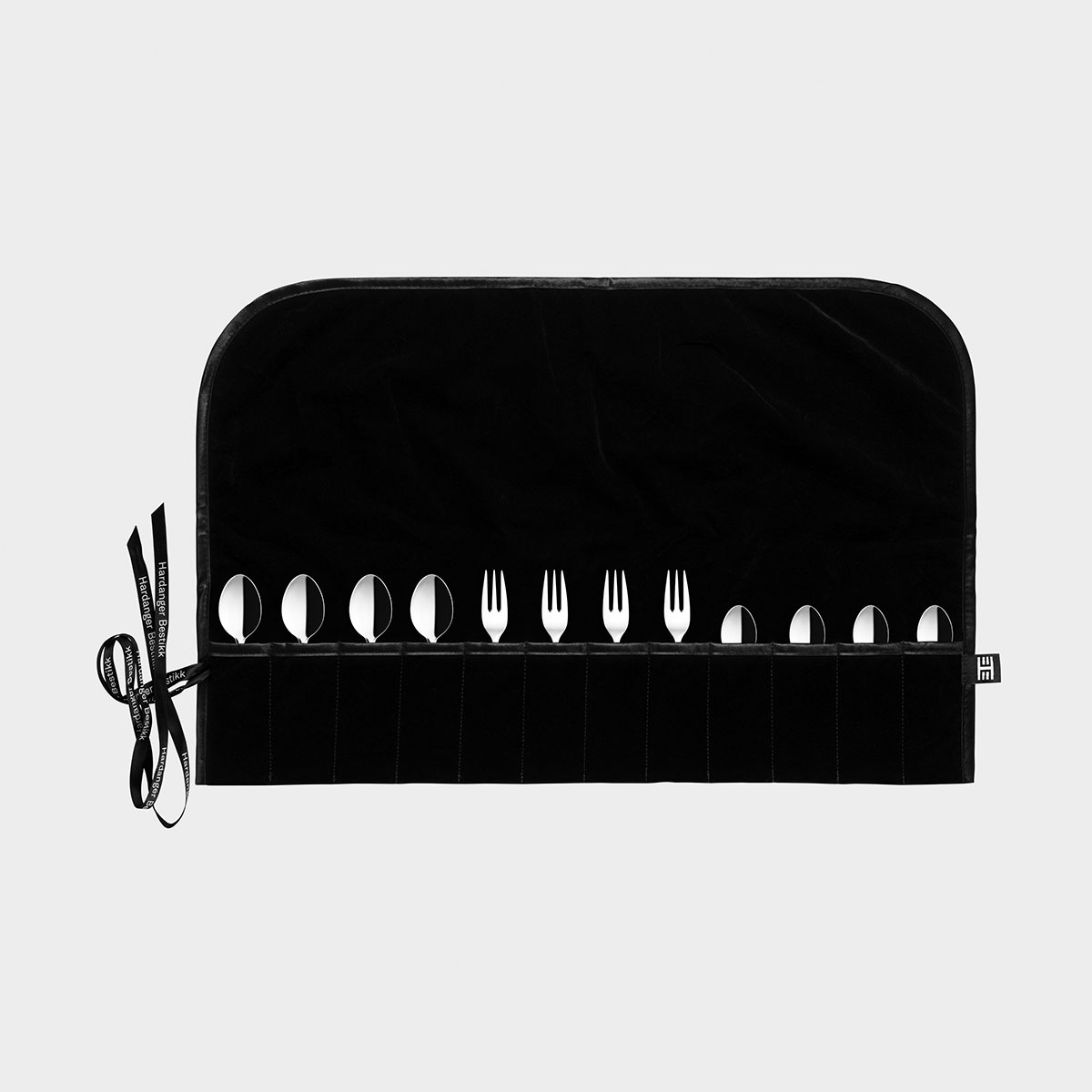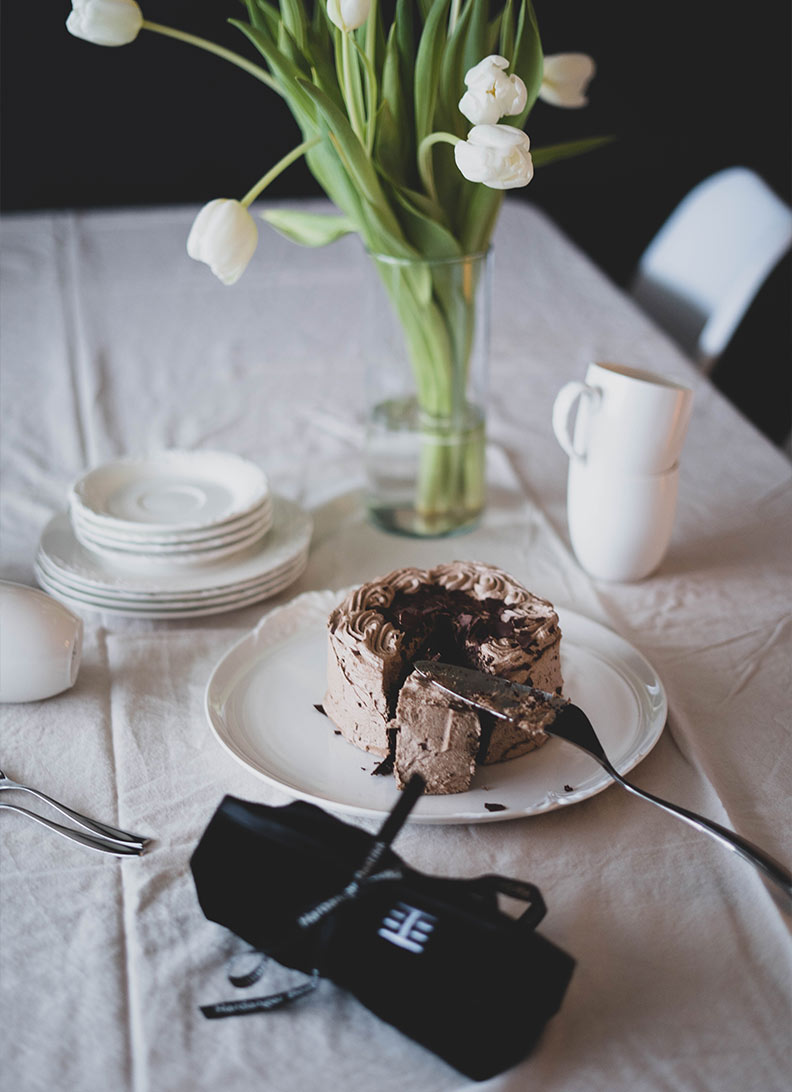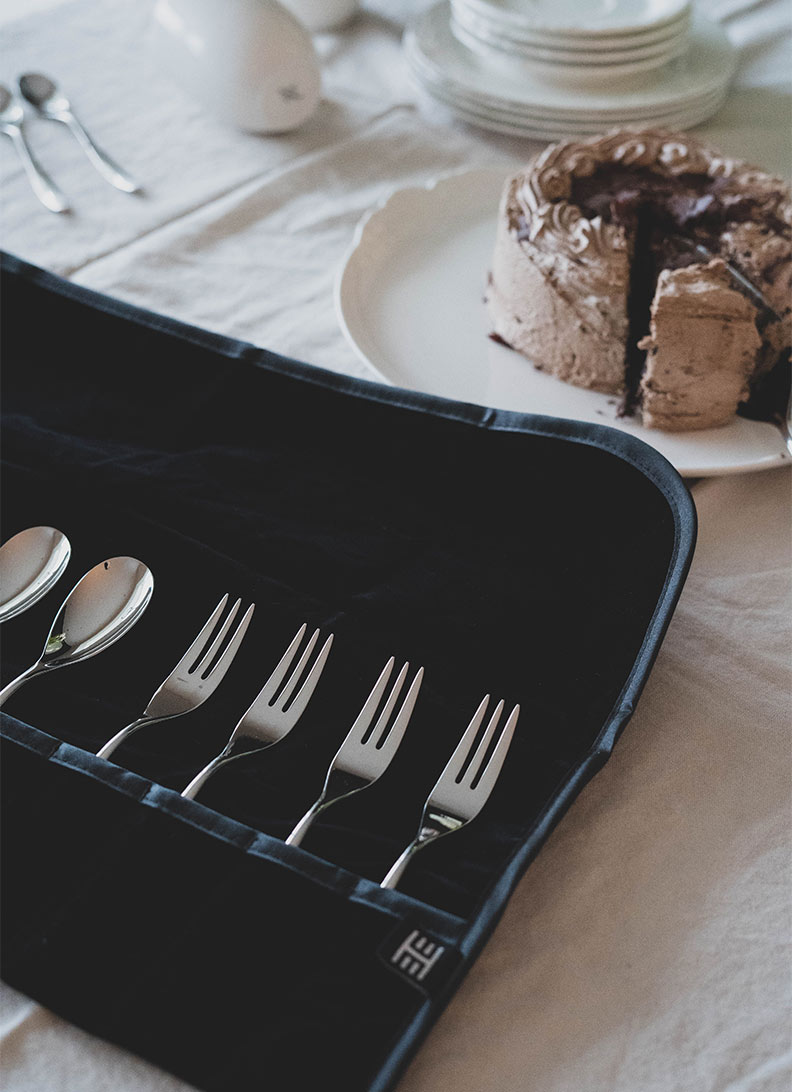 Different cutlery series for different purposes
Our Cutlery bag comes in three different sizes adapted to different types of cutleries – serving cutlery, dessert cutlery and cutlery parts. They are a smart, practical, and not least gentle storage solution for cutlery sets, additional parts and kitchen utensils. Perhaps you have an everyday item of cutlery you use that is easily accessible in the kitchen drawer, while you have fine cutlery that is tucked away in the back of a cupboard? When you take out the fine cutlery, the associations and thoughts come to the big holidays, perhaps you are used to using it for birthdays, baptisms, confirmations, Christmas and other holidays?
With the cutlery bag, you can use your cutlery more often, without much fuss! Not only do you save space in your drawers, you keep all of the cutlery organized so that it is clear what you have. With a storage bag from Hardanger Bestikk, everything from fine cutlery, everyday cutlery, dessert sets and accessories becomes more easily accessible for use, which makes it easier to table decorate for both small and large occasions. After all, quality cutlery is made to last, and is used.
Quality storage for quality cutlery
The cutlery bags are practical and nice storage bags that keep the cutlery tidy. They are produced in a soft, synthetic material that resembles velour and are conveniently rolled up with a fabric band for closure. The cutlery bag for cutlery and dessert cutlery has 12 pockets and the one for serving pieces has 8 pockets. Both cutlery bags fit all our designs. We recommend that the cutlery is completely dry before putting it in the cutlery bag.
By using a cutlery bag, you will easily get an overview of your cutlery. Did more guests arrive than first expected? Or do you have too few cake forks for the dessert table? With us you can buy the number of parts you need. If you have lost a teaspoon or two, it can easily be supplemented.
Cutlery bags - smart storage for your cutlery